JUVÉDERM® Family of Products
Young, healthy-looking skin contains an abundance of a naturally hydrating substance called hyaluronic acid(HA). As you age, time, sunlight, and other factors can reduce the amount of HA in your skin. The lack of HA causes your skin to lose structure and volume, creating unwanted facial wrinkles and folds, like those parentheses lines around your nose and mouth. JUVÉDERM® helps replace the HA your skin has lost, adding volume to smooth away facial wrinkles and folds. 
JUVÉDERM® XC is formulated with lidocaine, a common anesthetic, to provide a more comfortable experience during and after treatment. In the United States, JUVÉDERM® Injectable gel (including Juvederm Ultra XC, and JUVÉDERM® Ultra Plus XC) is indicated for correction of moderate to severe wrinkles and folds such as nasal labial folds.
What is the difference between Juvéderm and other Dermal Fillers?
Juvéderm is a family of numerous dermal filler products. Each is formulated with non-animal, cross-linked particles of hyaluronic acid held in a sterile gel base. Hyaluronic acid is a natural sugar compound found in the body. It aids in lubrication and shock-absorption in the joints, eyes, and the skin. Juvéderm is not the only hyaluronic acid dermal filler available today, but it is one of the most well-known for its consistency and strong safety profile. What sets this product line apart from others is that Juvéderm fillers are each made with unique cross-linking protocols. This allows every Juvéderm product to have the ideal consistency for a particular use. For example, Juvéderm Voluma is a thicker, more structural filler that is designed for cheek augmentation. Volbella, on the other hand, is lighter and softer, designed specifically for the lips.
JUVÉDERM Ultra Plus with Lidocaine $450
per 1 CC syringe
Volbella $625
per 1 CC syringe
Vollure $550
per 1 CC syringe
Volux $650
per 1 CC syringe
Voluma $650
per 1 CC syringe
Juvederm Ultra $500
Easily Schedule Your Appointment Online Today
If you have any questions or concerns, please utilize our contact form here.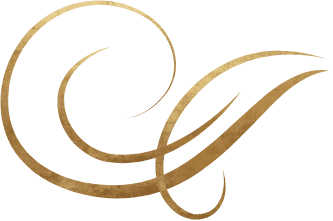 We will respond to your inquiry as soon as possible. If you are looking to book an appointment, please do so online here.
We encourage your feedback, please feel free to send us a message using the following contact form.