In the quest for healthy, glowing skin, many individuals turn to SkinMedica, a renowned skincare brand trusted by dermatologists and beauty enthusiasts worldwide. With a commitment to science-backed formulas and innovative technology, SkinMedica offers a range of exceptional skincare products that cater to various skin concerns. Let's explore the brand's philosophy. Some of its standout offerings and how you can achieve radiant skin with SkinMedica.
The Science of Beautiful Skin
SkinMedica combines advanced science with natural ingredients to create powerful skincare solutions. Founded by renowned dermatologist Dr. Richard Fitzpatrick, the brand emphasizes the importance of scientifically proven formulations to enhance and maintain the skin's health. SkinMedica's products are developed through extensive research and clinical studies. Ensuring the delivery of effective, visible results.
Transformative Key Ingredients
The products harness the power of key ingredients that target specific skin concerns. For instance, their TNS (Tissue Nutrient Solution) complex is a potent blend of growth factors, soluble collagen, antioxidants, and matrix proteins. Which helps reduce the appearance of fine lines, wrinkles, and enhances overall skin texture. Other ingredients, such as retinol, hyaluronic acid, and vitamin C, feature prominently in SkinMedica formulations. Providing benefits like skin rejuvenation, hydration, and brightening.
Wide Range of Skincare Solutions
SkinMedica offers a comprehensive range of products designed to address various skincare needs. From cleansers and toners to serums and moisturizers, the brand covers every step of a complete skincare routine. Their award-winning TNS Essential Serum is a cult favorite, offering a potent blend of anti-aging ingredients. For those struggling with uneven skin tone. The Lytera 2.0 Pigment Correcting Serum helps minimize dark spots and hyperpigmentation. HA5 Rejuvenating Hydrator and Total Defense + Repair SPF sunscreen are also highly regarded for their ability to hydrate, protect, and nourish the skin.
Clinical Results and Consumer Satisfaction
SkinMedica's commitment to efficacy is demonstrated through clinical studies that validate the performance of their products. The brand conducts rigorous testing to ensure that their formulations deliver noticeable improvements in the skin's appearance and health. Positive customer feedback and high satisfaction rates further reinforce the brand's credibility. SkinMedica's products have gained a loyal following, with users reporting smoother, more youthful-looking skin, reduced signs of aging, and a refreshed complexion.
How Much Does it Cost?
The pricing of SkinMedica products can vary depending on the specific product and the retailer. Generally, SkinMedica skincare products are considered to be in the higher price range compared to some other skincare brands. Prices can range from approximately $30 for smaller-sized products such as cleansers or toners to over $300 for larger-sized or specialized products like serums or treatment creams. It's worth noting that SkinMedica emphasizes the use of high-quality, clinically tested ingredients and advanced formulations, which can contribute to the higher price point. However, it's always advisable to check with authorized retailers or the official SkinMedica website for accurate and up-to-date pricing information.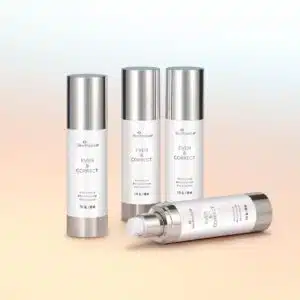 Final Thoughts
When it comes to achieving radiant and healthy skin, SkinMedica is a trusted brand. Combining scientific innovation with quality ingredients. With a diverse range of products catering to different skin concerns, SkinMedica empowers individuals to take control of their skincare journeys, delivering impressive results and unlocking the true potential of their skin.